Hatboro &
Quakertown
Premier Hardscaping &
Landscaping Company
Irrigation & Sprinklers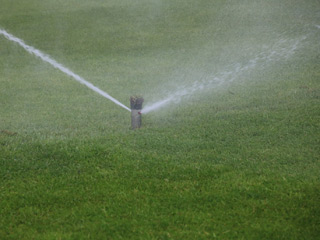 A well-designed sprinklers system is the most crucial factor in maintaining lush, green grass and a thriving environment. Commercial and residential establishments in the Hatboro and Quakertown areas can count on Piracci's Landscaping to design and install the most cutting-edge irrigation systems available. Your landscape sprinkler system will be designed specifically for your property based on its intended usage, the plants and grasses present, and the soil quality.

Our specialists receive comprehensive training in all areas necessary to deliver superior services for your property, including new irrigation methods, plant development patterns, sprinkler layout, and more. All our services come with a full money-back guarantee if you aren't happy with them.


Landscape Irrigation System Installation
Hassles with a sprinkler system are common, and you may have learned to live with them for a long because a solution wasn't clear. You may have a lot of wasted water or instances where you don't need water at all since your garden is so big. To help ease these issues and make irrigation as simple as possible, we provide products like:


Even though they get the job done, standard controllers have several inefficiencies that may be resolved by installing smart controllers. In addition to reducing water usage, smart irrigation also makes watering easier to manage. Though you've probably used timers before, smart irrigation is in a league of its own. A Wi-Fi regulator will help you save water and money by regulating when you irrigate your plants based on information from weather predictions, sensors, and other specialized databases.


Installing rain sensors is a quick and easy process that doesn't require any special knowledge or expertise. Once your sensor has soaked up enough moisture from the rain, the sprinklers will be shut off.


Sprinkler System Design and Installation
If your landscape is larger than a pocket lawn, you will need more than one water source for irrigation purposes. Further, surpassing your property's maximum water pressure capacity and flow rate might result in disastrous consequences if you use too much water in the irrigation system. A zoned sprinkler infrastructure is essential for avoiding these problems and providing adequate water to all your plants.

With the appropriate settings, water will be delivered where it is needed. For instance, grass planted in the shade can save water since it doesn't dry up as quickly as grass that's continually exposed to sunshine. Water conservation is only one of the many benefits of this system's cost-cutting effectiveness.

Your landscape may flourish with the help of professionals who will evaluate your property, identify the optimal placement of sprinkler zones to provide the desired level of coverage and create a system to optimize your water efficiency.

For additional details about our residential and commercial irrigation and sprinkler system installations, please call Piracci's Landscaping at 215-541-9202. Alternatively, you can send us your requests and queries through this Online Form.


We Provide Services to the Following Cities and Towns in PA:

Contact Us