Brick Work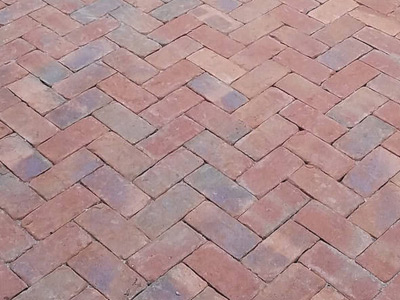 In addition to natural stone, pavers, boulders, and veneers, brick is a unique material that considerably enhances an outdoor area's appeal, charm, and functionality.

Piracci's Landscaping, Inc. is the premier Hardscaping & Landscaping Company in Hatboro & Quakertown. We offer a range of masonry solutions, including services like brick walls, columns, pillars etc. We have over 30 years of experience in the industry, helping us build a solid base in the region.


Specialized Brickwork Services
Our collection of clay and porcelain bricks exudes the charm of hand-crafted, weathered bricks, each boasting a unique pattern with multiple facets per color, evoking an industrial ambiance. These bricks are the epitome of durability and style, making them a popular choice for contemporary spaces that require a touch of character.

These bricks are crafted from high-quality porcelain. They come in an array of mixes that ensure the brick pattern remains authentic while providing subtle variations in texture and color. We aim to provide customers with the quintessential urban loft look by using these bricks, reminiscent of the exposed, rustic brick often found in industrial settings.

By combining the old with the new, we create a versatile color scheme that can be utilized in many ways to achieve the desired urban look. Whether it's a contemporary loft or an industrial space, our clay and porcelain bricks add a touch of aesthetic appeal to any setting.


Range of Brick Applications
Our team excels in designing and implementing unique outdoor living areas and hardscapes, including walkways, pathways, patios, driveways, and decks, using top-of-the-line bricks from renowned manufacturers nationwide.

With years of experience under their belts, our skilled masons and brick installers possess the know-how and proficiency to install bricks in residential and commercial settings. By working closely with you, we determine your specific needs and preferences to incorporate the right brick products into your project, whether a new installation or an upgrade.

As a comprehensive hardscaping company, we can seamlessly integrate brickwork into any backyard or landscape design, creating stunning, long-lasting structures that exceed your expectations. From matching bricks of different shapes and sizes to installing complementary features, we offer a full suite of services to bring your outdoor dreams to life.


High-Grade Brickwork
Brickwork requires skill and attention to detail, which we provide our clients. We use brick creatively and build the structures to be stable and lasting. We specialize in planning and installing stunning brickwork structures, helping to improve your property's usability and aesthetics. We provide our clients with material selection guidance and answer any queries they may have about our services.

Our experts complete each project on time and with attention to detail, ensuring we exceed your expectations. We can provide robust brick walls, seating walls, pillars, and posts with high-quality brick product. Contact Piracci's Landscaping, Inc. at 215-541-9202 or fill out our Online Form, and our team will gladly assist you.