Boulders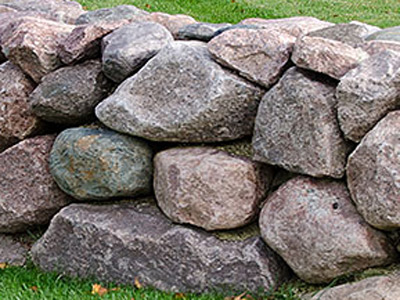 Designing and building a stunning outdoor space requires incorporating diverse materials and features. Every landscape and backyard is unique and requires a custom approach. At our professional landscaping firm, we work closely with our clients to create a well-balanced and aesthetically pleasing hardscape.

We use various materials, including boulders, to enhance the natural beauty of outdoor spaces. Our team of experts has the skills and knowledge necessary to design and build outdoor spaces that are both functional and visually appealing. So, if you want to create a stunning hardscape, you can trust us to create a custom design that meets your needs and exceeds your expectations.

Piracci's Landscaping, Inc. is a leading Hardscaping & Landscaping Company in Hatboro & Quakertown. We have over 30 years of industry experience and use our skills and expertise to create the best experiences for our clients.


How We Use Boulders in Landscapes
Boulders are versatile components that can add functional and aesthetic value to any outdoor space. In landscaping and other settings, they can be used in numerous ways, including:


As a building material for walls, retaining structures, and water features


Boulders of varying sizes and shapes can provide excellent support and stability for various landscaping elements


As decorative elements to create natural-looking rock formations, such as rockeries, ponds, waterfalls, and dry stream features


Boulders' come in diverse textures, colors, and sizes that can be used to create an appealing contrast with surrounding plants and foliage.


Boulders' strategic placement can also help protect sensitive vegetation from foot traffic and prevent premature wear and tear on your landscape.

We handle the boulder installations skillfully and safely, and our team can manage new landscape projects and upgrade jobs. We are committed to offering our clients excellent value regardless of the job size and scope.


Creative Outdoor Boulder Installations
Boulders have many uses in landscapes, but you need a creative approach and excellent installation for them to blend well into the immediate surroundings. We are here to design and build beautiful boulder features that make properties look and work better. We complete each project on time and with great attention to detail to exceed our client's expectations.

We help our clients choose the best materials and answer any questions about our services. Whether you want decorative boulder installations or functional features like privacy or retaining walls, we are ready to help. You can contact us at 215-541-9202 or fill out our Online Form. Our team will gladly assist you.