Cobblestones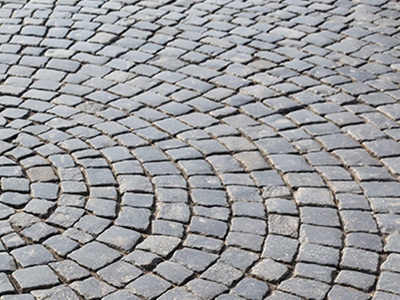 Natural stones are popular among property owners, landscape designers, and architects for many reasons. They provide a unique and timeless aesthetic appeal that artificial materials cannot replicate.

Piracci's Landscaping, Inc. is one of the most preferred Hardscaping & Landscaping Companies in Hatboro & Quakertown. Our team has over 30 years of experience in this industry, and we have built a solid customer base in the local area. We use natural and manufactured materials in our projects and have installed cobblestones in many outdoor settings.


What Is Cobblestone?
Cobblestones are typically made from small, highly durable natural stones that are shaped and sized as needed. However, they can also be made from concrete, known as cobblestone pavers. Cobblestones have been used for thousands of years, and certain ancient cobblestone walkways and roads still stand today.

Their durability and timelessness make them an ideal choice for various outdoor applications. Whether you opt for natural stone or concrete cobblestone pavers, they offer an attractive and long-lasting option for creating walkways, driveways, patios, and other outdoor features that will endure for many years.

They also come in various colors, textures, and patterns, allowing endless design possibilities. Moreover, natural cobblestones are sustainable and eco-friendly, as they are extracted from quarries and do not require energy-intensive manufacturing processes.


Areas Where We Install Cobblestone
Some common outdoor spaces where cobblestones can be installed:

Walkways
Patios
Driveways
Courtyards
Garden paths
Pool decks
Steps and staircases
Retaining walls
Borders and edging
Fire pits
Outdoor kitchens
Water features, such as fountains and ponds
Entryways and front porches
Commercial plazas and public areas
Streetscapes and urban landscapes
This list is not exhaustive; as mentioned, we use cobblestones in various ways in outdoor spaces to create unique and charming designs.


Long-Lasting Cobblestone Installations
Proper planning and installation are necessary for cobblestones to perfectly fit your outdoor surroundings. At Piracci's Landscaping, Inc., we specialize in designing and building beautiful cobblestone features that improve the appearance and functionality of any property. Our team completes each project on time and with meticulous attention to detail, ensuring we exceed our client's expectations.

We guide our clients in material selection and answer any questions they may have about our services. Whether you need sound and durable cobblestone installations for your residential or commercial property, we are here to help. Contact us at 215-541-9202 or fill out our Online Form, and our team will gladly assist you.