Project Management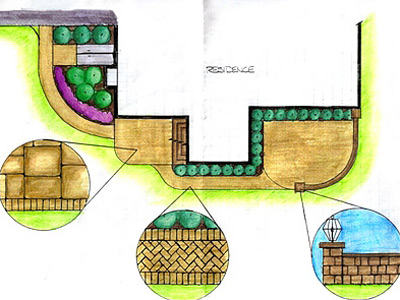 There are numerous moving parts to providing excellent customer service, such as being on time and updating clients throughout the process. Without competent project management, the project's success might be threatened by the difficulty of coordinating these factors.

When properly managed, a project's many components work together without problems from beginning to end. It facilitates the establishment of clear communication channels among all parties involved, detecting, and resolving possible issues and completing work to the specified quality standards.

If the project is well-managed, the customer can be assured that it will be finished on time, within budget, and to their satisfaction, and it's what we at Piracci's Landscaping, Inc. focus on. We are one of the most sought-after hardscaping and landscaping companies in Hatboro & Quakertown. We have created a solid customer with over 30 years of experience in the field.


Why Do We Focus on Project Management?
There are many reasons we stress excellent project management in all our landscaping and hardscaping projects as it:


Ensures that the project is completed on time, within budget, and to the desired quality standards.


Helps to identify and mitigate potential issues and risks, ensuring that the project runs smoothly and without any significant setbacks.


Involves careful planning and coordination of all aspects of the project, from design to installation to maintenance.


Provides clear communication channels between all parties involved in the project, including the client, contractors, and suppliers.


Enables us to stay on top of project timelines and budgets and helps to avoid cost overruns and delays.


Helps to ensure that all necessary permits and approvals are obtained and that the project complies with all relevant regulations and codes.


Allows us to ensure that clients can have confidence that their landscaping or hardscaping project will be completed satisfactorily, with minimal stress and hassle.
Professional Project Management Solutions
No matter the size of your landscaping or hardscaping project, it's essential to have professionals who offer project management services. At Piracci's Landscaping, Inc., we take a hands-on approach and are involved in every aspect of the job. Our experienced project management team ensures quality control, oversees product deliveries, and maintains timely completion at every project stage. These aspects provide our clients with the value they need.

If you want to learn more about our hardscaping installation services and how we manage projects, please get in touch with us at 215-541-9202 or fill out our Online Form. Our team is always ready to assist you every step of the way to ensure your project is a success.