Natural Stone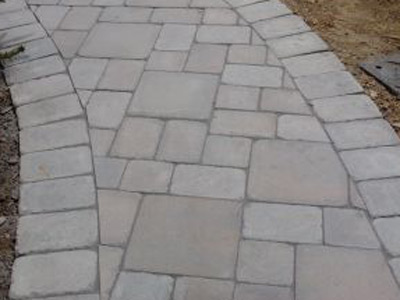 Natural stone is a popular choice for hardscaping materials due to its many desirable qualities. The unique textures and colors found in natural stone can enhance the beauty and character of outdoor spaces while also providing resilience and durability that can withstand harsh weather conditions and heavy foot traffic.

At Piracci's Landscaping, Inc., we cater to residential and commercial clients and provide various services, including natural stone installations in outdoor areas. We have worked consistently in this industry for over 30 years and have the skills needed to handle every hardscaping job skillfully.


Types of Natural Stones for Landscapes
Some common natural stones used for hardscaping include sandstone, limestone, granite, and slate. Each of these stones has distinct qualities and characteristics, making them suitable for different applications. For example:


Sandstone is often used for patio pavers because of its slip-resistant surface and natural warmth
Slate is a popular choice for outdoor walkways and retaining walls because of its strength and durability
Travertine is a popular choice for poolscapes and other outdoor areas where slip resistance is a top priority. This type of natural stone has a textured surface that provides excellent traction, even when wet. It also has a unique appearance that can add elegance and sophistication to outdoor spaces.
Bluestone is a versatile natural stone that is great for various outdoor features. It is known for its durability and slip-resistant texture, making it an ideal choice for patios, walkways, and pool decks.
Flagstone has a flat and smooth surface and is commonly used for patios, walkways, and pool decks. Its unique texture and irregular shape can also make it an excellent choice for retaining and garden walls.
Where Can You Use Natural Stone?
Many different outdoor features and structures can be built using natural stone, such as:


Patios
Walkways
Retaining walls
Garden walls
Steps and staircases
Pool decks and poolscapes
Fire pits and fireplaces
Water features, such as fountains and waterfalls
Outdoor kitchens and grilling areas
Pergolas and gazebos
Driveways and parking areas
Sitting walls and seating areas
Landscaping borders and edging
Decorative columns and pillars
Mailboxes and mailbox posts
Durable Natural Stone Installations
Designing and constructing beautiful outdoor areas that stand the test of time requires skill, resources, and experience. At Piracci's Landscaping, Inc., we possess all these qualities. We understand the importance of using natural stone to create visually stunning and long-lasting outdoor areas that can increase the value of your property.

We offer exceptional natural stone installations at competitive prices, and our team is always ready to assist you in every step of your hardscaping project. If you want to learn more about our services and how we incorporate natural stone in outdoor spaces, please don't hesitate to contact us at 215-541-9202 or fill out our Online Form.