Landscaping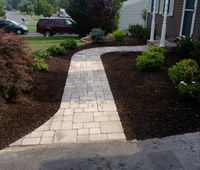 At Piracci's Landscaping, Inc. our landscaping services consist of, but are not limited to:
Our trained & knowledgeable staff at Piracci's Landscaping, Inc. will make sure your site is well maintained, with great attention to detail. With 100% clean-up every time we leave your site. Services we offer, but are not limited to are as follows:
Complete Property Maintenance
Planting
Weeding & Mulching
Pruning & Trimming
Sodding & Seeding
Container Gardens
Snow Services
Choose a Well-experienced Landscaping Company
Your landscape will be in good hands if you hire a well-experienced landscaping company like us at Piracci's Landscaping, Inc. We have more than 30 years of experience in designing and building beautiful landscapes for Pennsylvania clients. Our creations are known for their unique designs and extraordinary features. We don't just create new outdoor spaces; instead, we build personal sanctuaries that are relaxing and stunningly beautiful. We easily achieve this kind of landscape setup with the help of our seasoned landscapers. They have decades of combined experience in landscape design, installation and maintenance. With us, you won't have to worry about anything since we can handle all your needs.  Our expertise in this field is proven by countless satisfied clients from Bethlehem, Buckingham, Hatboro, Quakertown, Pennsburg, Gladwyne, Solebury, , and other PA areas.
Comprehensive Landscaping Services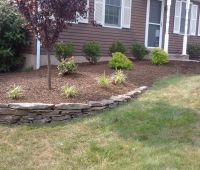 The great thing about hiring Piracci's Landscaping, Inc. is that we offer comprehensive landscaping services. We are a one-stop shop for all your landscape-related projects - from design and installation to remodeling and maintenance works. We can also handle projects for residential and commercial properties anywhere in Pennsburg, PA and surrounding areas. Every project we handle is treated as our own, so we always do our best to give clients outstanding results.
Design. Our design team can come up with personalized landscape designs that are not only stunning but also functional and sustainable. We use modern design tools, so we can easily incorporate your ideas and preferences. You may also request a specific landscape theme to make your property a standout in your neighborhood. 
Installation. Our company is capable of installing all kinds of landscape features and amenities. We have plant experts who can install your chosen plantings in their perfect spots in the landscape. Other features that we can build or install are hardscapes, water features, fire amenities, shade structures, and outdoor living spaces.
Maintenance. Maintaining the health and beauty of your landscape is a tedious task. Why not let experts like us do the task for you? Piracci's Landscaping, Inc. has the capability and expertise in maintaining residential and commercial landscapes. We offer complete property maintenance - from mowing and trimming to cleaning your paver amenities. Other specific maintenance tasks that we can do include fertilization, mulching, replanting, pruning, flower bed maintenance, weed control, pressure washing, and snow removal. When you hire us, we will create a custom maintenance plan that will address the needs of your landscape. This will not only ensure the health and beauty of your landscaping but also make your outdoor space more functional and safer.
Affordable Landscaping Rates
We are one of the very few companies in PA that can offer affordable landscaping rates. Most clients choose us because of our proficiency and lengthy experience in the landscape industry. We guarantee our clients that they will get first-rate services even if we charge them with client-friendly rates. We also use our full resources to ensure top-quality workmanship and faster completion of our projects.
Please contact us now at (215) 541-9202, and let Piracci's Landscaping, Inc. take care of all your landscaping needs.