Patios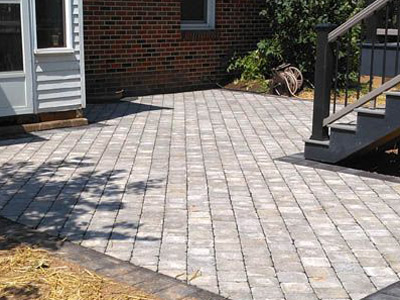 Many residential and commercial property owners choose to add patios to their properties, and there are many good reasons for doing so. Patios provide a comfortable and functional outdoor living space that can be used for entertaining, dining, or simply relaxing while adding value to a property and increasing its curb appeal.

Piracci's Landscaping, Inc. is a well-recognized name in Hatboro & Quakertown's Hardscaping & Landscaping space. We offer superior patio design and installation. We can design these surfaces with various materials, such as natural stone or concrete, to match the style and architecture of the property. With proper installation and maintenance, patios can provide years of use and enjoyment for homeowners and their guests.


Types of Pavers for Patios
We use a variety of pavers for patios, such as:

Here are some types of pavers that can be used for patios:


Concrete pavers are durable and low maintenance and come in various colors, shapes, and sizes.


Natural stone pavers can add a unique and elegant look to a patio, with bluestone, slate, and travertine options.


Brick pavers look traditional and classic, with a range of colors and patterns to choose from.


Porcelain pavers are highly durable and slip-resistant and can mimic the look of natural stone or wood.


Travertine pavers are popular for patios and pool decks due to their slip-resistant surface and unique appearance.

In addition, other types of natural stone pavers are available for patios and outdoor features, such as bluestone, sandstone, limestone, and granite, each with unique characteristics and advantages. Our experts will work closely with you and provide all the information you need regarding these pavers and their pros and cons. This approach helps ensure you can make an informed decision about what you prefer.


Affordable Patio Installations
At Piracci's Landscaping, Inc., we take pride in designing and constructing durable and creative paver patios that will enhance the aesthetic and functionality of any property. Our team of experts focuses on completing each project on time while exceeding our client's expectations through exceptional craftsmanship and attention to detail.

We are committed to guiding our clients through the material selection process and answering any questions they may have about our hardscaping services. Whether you want to create a cozy outdoor living space or a stunning commercial patio area, we are here to help. Don't hesitate to contact us at 215-541-9202 or by filling out our Online Form. Our team is always ready to respond promptly and discuss your specific requirements.