Flagstone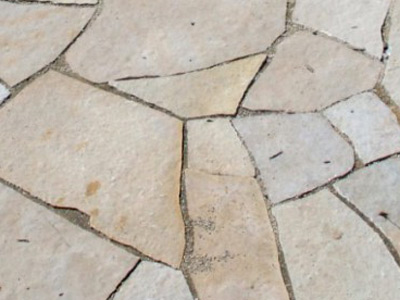 Piracci's Landscaping, Inc. provides high-quality flagstone installations in and around Hatboro & Quakertown. Our company has over 30 years of experience in this space, and during this time, we have used flagstones in many projects.

We source the best flagstone pavers for your outdoor space and handle the installation to industry standards. We create the best experiences for our clients while offering excellent value.


Where You Can Use Flagstone
Flagstone pavers are a versatile material that can be used in a variety of outdoor spaces. We recommend them for use in areas where natural beauty and durability are desired. Here are some common areas where we recommend the use of such as:


Patios - Flagstone pavers are popular for creating unique and visually appealing patio spaces. They come in various colors and textures, making it easy to find a style that complements your home's exterior.


Walkways - Flagstone pavers are an excellent choice for creating walkways that blend seamlessly into your landscape. They provide a natural look and feel that is both elegant and functional.


Pool Decks - Flagstone pavers are ideal for use around pools and hot tubs as they are slip-resistant, durable, and provide a natural look that complements the surrounding environment.


Driveways - Flagstone pavers are also suitable for use in driveways, as they are durable enough to withstand vehicular traffic while adding a unique look to the property.
We can help you design and install flagstone pavers in these and other areas of your outdoor space. Our team of professionals can help you choose the right style, size, and color of flagstone pavers to achieve your desired look and function.

Our team handles projects of all shapes and sizes, so whether you want flagstones installed in a new landscape or an existing outdoor space, we can help.


Cost-Effective Flagstone Installation Services
Flagstone is an incredible natural stone that can enhance the beauty and functionality of various outdoor spaces and structures. Piracci's Landscaping, Inc. provides the highest quality flagstone material and installations for residential and commercial properties. These slabs and pavers are ideal for various surfaces enabling us to create a cohesive outdoor space.

Our experienced team offers customized solutions to meet the unique needs of each project, ensuring that our clients achieve their desired results. If you want to learn more about our hardscaping installation services, please get in touch with us at 215-541-9202 or by filling out our Online Form. Our team will be delighted to assist you throughout the entire process.