Masonry Services in Merion Station, PA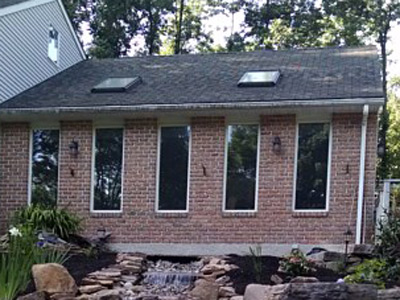 Merion Station, PA, with its historic charm and picturesque landscapes, is an ideal setting for outdoor living spaces that reflect timeless elegance and lasting quality. At Piraccis Landscaping, we specialize in providing top-notch outdoor masonry services that transform your outdoor areas into captivating and functional spaces for relaxation and entertainment.

Outdoor masonry adds a touch of sophistication to your property while ensuring the durability to withstand the test of time and the elements. Whether you're looking to create a stunning patio, a welcoming walkway, a rustic fireplace, or a sturdy retaining wall, we tailor our outdoor masonry solutions to meet your specific needs and preferences.


Our Comprehensive Outdoor Masonry Services
We offer a wide range of outdoor masonry services, each executed with precision and a commitment to excellence:


Patios – Patios serve as the foundation of your outdoor living space, providing a versatile area for relaxation and entertainment. Our skilled masons will design and construct a patio that complements your home's architecture and suits your lifestyle. Whether you prefer the classic appeal of natural stone or the clean lines of brick pavers, we have the expertise to create a patio that enhances your outdoor experience.


Walkways and Pathways - Create a welcoming atmosphere with expertly crafted walkways and pathways. From front entrances to garden paths, our masons will design and install masonry that adds beauty and functionality to your outdoor space. With various materials and patterns available, we'll ensure your pathways seamlessly blend with your landscape.


Fireplaces and Fire Pits - Outdoor fireplaces and fire pits are more than just sources of warmth; they're focal points that bring family and friends together. Our masonry experts will design and build a fireplace or fire pit that enhances your outdoor ambiance. Whether you desire a traditional wood-burning fireplace or a modern gas-powered fire pit, we have the expertise to create a cozy gathering spot.


Retaining Walls - Retaining walls serve both functional and aesthetic purposes, whether it's for retaining soil on a sloped property or creating terraced garden beds. Our masons will construct retaining walls that blend seamlessly with your landscape design while providing essential support and stability.


Outdoor Kitchen and BBQ - Uplift your outdoor spaces with a custom-built outdoor kitchen or BBQ area. Our masonry craftsmen will create a functional and stylish space for cooking and dining al fresco. From countertops to seating, we'll ensure every detail is tailored to your needs.


Superior Masonry Solutions
Our team of masons brings years of experience and a deep understanding of outdoor masonry techniques. We stay updated with the latest industry trends and technologies to deliver the best results. They work closely with you to create custom masonry solutions that align with your vision, taste, and budget.

We source premium masonry materials from trusted suppliers to ensure your outdoor features are stunning and durable. Our craftsmen take pride in their work, paying meticulous attention to every detail to provide the highest level of craftsmanship. Your satisfaction is our priority. We're committed to clear communication and exceeding your expectations throughout the project.

We will use our masonry expertise to help create outdoor living spaces that reflect your style, enhance your property's value, and provide endless enjoyment for years. With our outdoor masonry services in Merion Station, PA, your vision for a stunning outdoor oasis is within reach.


Affordable Masonry Services
We prioritize delivering a harmonious blend of quality, professionalism, and affordability in all our masonry projects. Our unwavering commitment to this balance ensures that you receive exceptional craftsmanship without compromising your budget. We understand the importance of exceeding your expectations while keeping costs reasonable. With us, you can trust that your masonry work will be completed with the utmost precision, professionalism, and cost-effectiveness, resulting in outdoor spaces that seamlessly combine aesthetics and affordability. For customized and affordable masonry services in Merion Station, PA, Piracci's Landscaping at 215-541-9202. You can also send us your requests through this Online Form.