Walls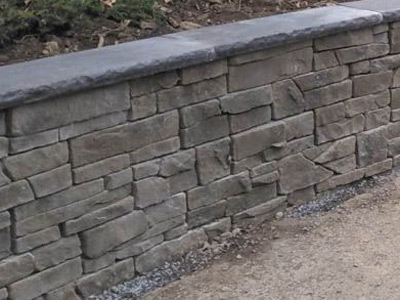 Walls are a fundamental feature of residential and commercial properties, and they can serve various purposes, from practical to decorative. Some walls provide structural support, while others serve as privacy screens or sound barriers.

Additionally, walls can be multi-functional, serving as planters and retaining walls or incorporating seating areas. At Piracci's Landscaping, Inc., we have the skills and expertise to design and construct all types of walls, regardless of their purpose or complexity.

Our experienced professionals work closely with you to understand your needs and preferences, ensuring that we create a wall that complements your property's style and adds beauty and functionality. As a leading landscaping and hardscaping company in Hatboro and Quakertown and have been serving the local communities for over 30 years.


Types of Walls We Design and Build
Wall installations involve various skills, expertise, and experience to ensure they match your property's requirements and unique characteristics. Before we design and build a wall for your backyard or landscape, we work with you to determine your goals and expectations and can design and install:


Retaining walls
Garden walls
Seat walls
Decorative walls
Boundary walls
Privacy walls
Screen walls
Sound barrier walls
Waterfall walls
Accent walls
Stone walls
Brick walls
Concrete walls
Gabion walls
Timber walls

To guarantee that your outdoor area is attractive and practical, we will use our extensive landscaping and wall construction knowledge to recommend the best materials, designs, and finishes to fit your chosen aesthetic and suit the necessary functions.


Outdoor Wall Materials
Many options exist for use in the construction of walls in outdoor settings like gardens and yards. The most common wall materials are brick, natural stone, boulders, and concrete blocks.

The durability, adaptability, and aesthetic appeal of these materials are well-known. Natural stone and boulders create a more rustic design that combines well with natural settings, while brick is a classic option in a wide range of colors and patterns.

Concrete blocks can be used for a contemporary and minimalist aesthetic, while veneer cladding offers flexibility. When you work with us, we provide the information you need to make an informed wall material and design choice.


Superior Wall Installations
At Piracci's Landscaping, Inc., our primary focus is providing our clients with unparalleled value through delivering exceptional services, completing projects on schedule, and ensuring a seamless experience at reasonable prices. What sets us apart from other companies in our field is our unwavering commitment to meeting our client's unique expectations and preferences.

If you would like to learn more about our exceptional wall design and installation services, don't hesitate to contact us by calling 215-541-9202 or submitting an inquiry through our Online Form. Our team will be quick to respond and discuss your requirements.