Curbing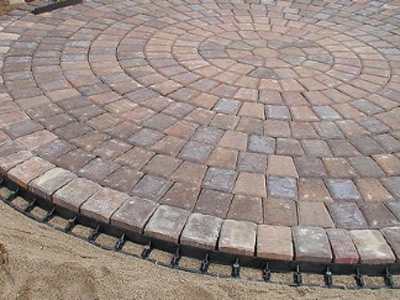 Creating a stunning outdoor area is a fun and challenging effort that requires various materials and features. Curbing is a crucial part of any outdoor space, providing stability and making it easier to use.

The term "curbing" describes edging or bordering an outdoor space. Driveways, patios, garden beds, and paths are all fair game. Curbing not only improves the visual attractiveness of your yard, but it also aids in erosion control and protects the structural integrity of your landscape.

At Piracci's Landscaping, Inc., we offer various hardscaping services, including curbing installations in and around Hatboro & Quakertown. We can tailor these features to your specifications and aesthetic choices from several available materials and designs.


Standard Curbing Materials
Some common materials we use in curbing installations:


Concrete - This is a popular choice for curbing due to its durability, affordability, and versatility in design.


Brick - Brick curbing is a classic option that adds a timeless charm to any outdoor space. We use it to create intricate patterns and designs.


Stone - Natural stone curbing offers a unique and rustic look, adding character and texture to your landscape.
Where Can You Install Curbing?
Curbing installations can be done at different points in a landscaping project, depending on the specific needs and preferences of the client. In some cases, we install curbing before any landscaping work is done to define the borders of the outdoor area and provide a clear starting point for the project.

However, installing curbing after a landscape is in place is also possible. We do this if our client decides to add curbing as a finishing touch or if they want to update the existing curbing. In this case, the installation process may require adjustments to accommodate the existing landscape elements.


How We Install Curbing
We follow this process:


We handle curbing installations by first discussing the client's needs and preferences to determine the best materials and design for their outdoor space.
We then provide a detailed estimate and timeline for the project. Our experienced professionals will work efficiently and with minimal disruption to the existing landscape to ensure a smooth and successful installation.

Whether you are looking to install curbing as part of a new landscaping project or update an existing outdoor space, we are here to help.


High-Quality Curbing Services
Our top priority is delivering value to our clients, which we achieve through superior services, timely project completion, and a hassle-free experience at affordable rates. Our commitment to meeting client expectations and preferences sets us apart from competitors in the industry.

To learn more about our exceptional curbing services, please get in touch with Piracci's Landscaping, Inc. by calling 215-541-9202 or submitting your inquiry via this Online Form. Our team will promptly follow up to discuss your specific needs.