Pergolas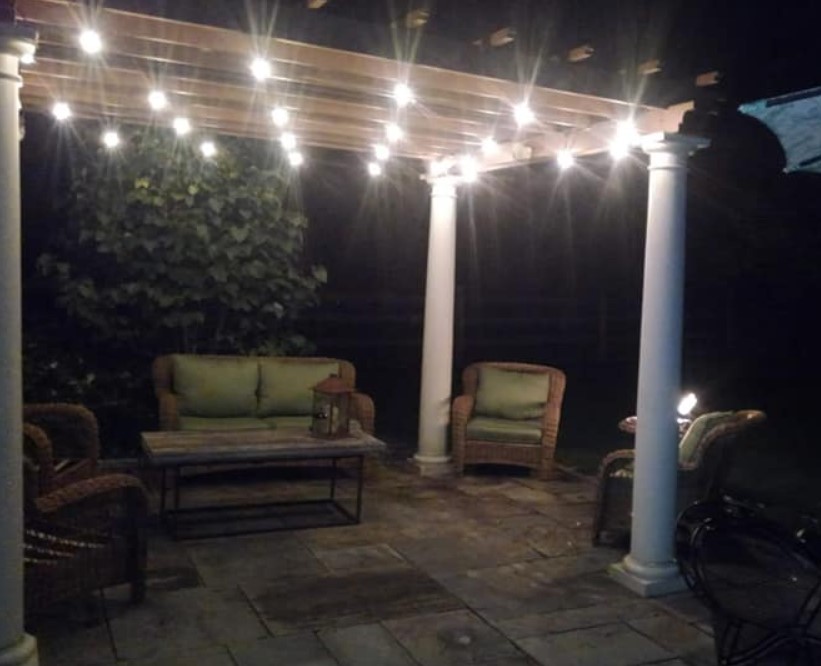 Today's homeowners go to great lengths to make their residences stand out from the crowd, both in terms of aesthetics and functionality. They research interior design trends online and hire top contractors to carry out various installations on their premises. While spending a lot of time designing the inside of their house, they also pay attention to the outside.
Our team at Piracci's Landscaping has worked on several pergola design and installation projects in and around Pennsburg, PA. We provide start-to-end outdoor living services and can install the type of pergola you want. There are many different outdoor structures to choose from and installing a pergola on your deck or patio is a great way to add some shade to that space.
What Are Pergolas, and How Are They Used?
You can spruce up the look of your outdoor spaces with these unique outdoor additions. They're not only beautiful but also incredibly useful and enhance the overall aesthetics of the garden. These are beam-supported structures with latticed ceilings. Grow vines on them for added shade, and you can enjoy the outdoors even during the daytime.
We tailor the pergola design so you can be sure that it will not look out of place or detract from your home's architectural styling. Our team works hard to ensure that your pergola's design element is entirely in sync with your yard's features too.
Unique Pergola Designs and Ideas
Depending on your preferences, we can design pergolas in various materials, including wood, metal composite, vinyl, and more. No detail is too insignificant for us when it comes to helping homeowners get the aesthetic they want for their houses. Just let us know what you have in mind for these areas, and we'll make it a reality. When creating pergola designs, we consider aspects such as:
The location of this feature
The material you prefer wood, aluminum, vinyl, etc
The styling and design
Your ideas and specifications for the deck or patio pergola
Your budget
We make sure that only high-grade materials go into the pergola construction. Our company caters to clients who want pergolas built as part of a new landscape project or yard renovation.
Customized Pergola Installation
Speak with our team, tell them what you envision for this space, and they will come up with the perfect solution for your setting. The onsite supervisors and project managers ensure that the project runs seamlessly. We will also complete the project within the promised timeframe and budget.
We are committed to providing you with the type of custom pergola you need. Our team recognizes your home is your sanctuary, and you want every element and installation to be just so. This aspect is what we keep in view while designing and installing your outdoor pergola.
For any more information about our customized pergola design and installation requirements, feel free to contact Piracci's Landscaping at 215-541-9202. You can write to us via this Online Form, and one of our experts will call you soon to discuss your project.