Commercial Snow Plowing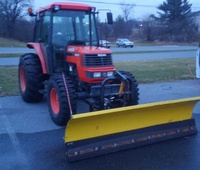 Snow removal is a year-round process. Effective snow removal requires that you should not wait for the first snowstorm of the season to determine it is time to put the plows on. It requires preparation and dedication to remove snow in an efficient, safe, and effective way from the different situations that we come across during a storm. Piracci's Landscaping specializes in providing commercial snow plowing services throughout Coopersburg, Doylestown, Quakertown, Pennsburg, and the surrounding areas in eastern Pennsylvania. The region is known for its harsh winters and staying partly cloudy most time of the year. It is known for its severe winter storms that are further known for wreaking havoc on property managers and businesses.


Professional Snow Plowing Services

It is important to deal with winter storms immediately and professionally to keep your business running. When it comes to plowing and removing snow from and around your property, you can trust us. Our experienced and licensed crews are fully equipped to handle snow plowing and removal projects of all sizes and types. We will remove snow from drive lanes, parking areas, entrances, driveways, roadways, walkways, and steps.

We use certified weather reports, and all crews have a foreman on site. We have site supervisors floating from each of the job sites. All services are logged pre-treatment, during & post-treatment.

When you choose us, you can expect professional services and a quick response time. We provide commercial snow plowing, clearing, and removal services.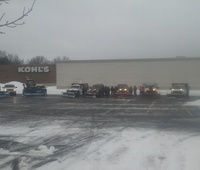 Types of Commercial Projects

We have over three decades of industry experience. As a full-service landscaping and hardscaping company, with specialization in construction and commercial landscaping and drainage and grading, we bring advanced and in-depth knowledge and insights. We understand what is required to handle the most difficult Pennsylvania winters.

Some of the common types of properties that receive our snow plowing services in the region include:

Shopping centers
Distribution centers
Industrial and warehouses
Big box retail
HOAs
Apartment Complexes
Our projects begin with advanced planning and management practices that are put in place long before winter sets in. We will visit each client's property to check and study the parking lots, curbs, and landscaping for all the features and structures. This helps us prevent any potential damage when plowing the areas under several feet of snow.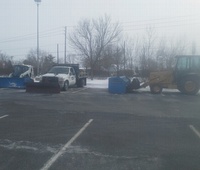 Our Resources
Our snow plowing and removal team has decades of combined local experience. We understand the seasons better and are always ready to take timely action to protect our clients and their business interests.

Our licensed crew is equipped with the latest machinery and tools to ensure the careful and efficient removal of snow. Some of our resources include:

Backhoes with containment boxes
Wheel loader with containment boxes
Skid steers with containment boxes and/or plows
62hp Kubota Tractor with cab and a large plow
Commercial sidewalk equipment with heated cabs
Walk-behind snow blowers and hand crews
Full fleet of commercial plow trucks
Salt trucks
Bulk salt and Ice Melt
All our commercial snow removal projects are monitored by our site supervisors. No two properties are the same and that is why we assign different types of equipment for each one.

If you want to learn more about our commercial snow plowing services or other landscaping services, feel free to contact Piracci's Landscaping. You may call one of our experts at 215-541-9202 or send us your queries using this Online Form. Once we receive your message, we will call you back.