Commercial Landscaping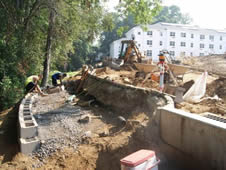 Piracci's Landscaping, Inc. has completed many commercial landscaping & institutional projects over the years from streetscapes. This particular project we removal all the old unfriendly concrete play yard, old dead trees, and install a new paver driveway, and walkways, new privacy fence, complete new landscape, sod, and a 26' flagstone Labyrinth.
Contact us today for your free consultation, or mail us your plans and specs.
The Piracci's Advantage
There are a lot of established contractors in the state that offer similar services such as ours. But most property owners in the areas we serve still choose us over our competitors. From homeowners and commercial property owners to institutions, they did not hesitate in choosing our professional services. They know that we can handle their projects and provide them with outstanding results. If you are not yet convinced of our capabilities, please take a look at these:
Highly personalized service. Once you hire us, you will not only get topnotch workmanship but also highly personalized services. A lot of our past and present clients were amazed with our approach since not all contractors in the state provide this kind of service. We always give our A-game in all projects that we handle, whether residential or commercial projects. 
Seasoned builders and installers. Our company is composed of seasoned builders and specialists. We have licensed masons, certified paver installers, landscapers, and other specialists with decades of experience in the field. With our crews' versatility, they can tackle any commercial construction project with ease and great proficiency. Our people will apply only proven methods and techniques, so you are assured of a sound and reliable structure.  You will also get exquisitely designed features and amenities.
Complete resources. One of the credentials that you should look for in a company is its ability to handle large construction projects. At Piracci's Landscaping, Inc., we are capable of handling small to large commercial projects because of our complete resources. We have modern tools and heavy-duty equipment for various site development and installation tasks. We can perform grading, land clearing, excavation, and installation of various amenities in commercial properties. But don't worry if your project requires specialized tools and equipment. We have linkages with other companies with such resources. 
Access to top-quality construction materials. The durability and long-lasting quality of the structures or amenities we build is our top priority. We never shortchange our clients by scrimping on the construction materials. We use only premium quality products and materials in all our commercial projects, regardless of their scope. We also have easy access to these materials because of our partnerships with leading suppliers and manufacturers in Pennsylvania.
Commercial Landscaping Projects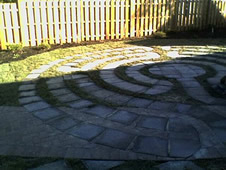 As a licensed and well-experienced contractor, we can work on commercial projects with guaranteed commendable outcomes. We are confident about our work quality since we have already completed numerous projects in Pennsburg, PA and surrounding areas. As our valued client, you will enjoy our competitive pricing and the value-added services that we offer. Here are some of the projects we can handle:
Commercial landscaping
Hardscape construction
Property improvement
Outdoor features and amenities
Stream restoration
Driveways and parking lots
Sidewalks and playgrounds
Drainage systems
Basement waterproofing
Remodeling and renovation
Paver installation projects
Masonry works
At Piracci's Landscaping, Inc., you will be dealing with a reliable contractor with decades of experience in commercial property improvement and construction. Dial (215) 541-9202 now to learn more about our company and offered services.