Construction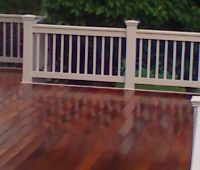 Trusted Construction Firm in PA
One thing that we're truly proud of at Piracci's Landscaping, Inc. is our ability to provide the exact results that clients demand – even exceeding them in some instances. There are some pretty strong reasons why we have become one of the most trusted construction firms in the state of Pennsylvania. For one, we have many years of experience handling various landscaping tasks, such as design, hardscaping, waterproofing, drainage installation, site grading, and the like. Additionally, we have in-house crews with unprecedented skills in the various landscaping tasks that clients hire us to work on.
Meanwhile, our task-appropriate tools and equipment allow us to take on challenging projects with ease. These tools allow us to do our job and ensure a buttery-smooth flow of work from start to finish. Add to that the tried-and-tested design and construction methods that we employ, and you have a truly outstanding formula to create one-of-a-kind landscapes and masonry structures. We're fortunate to have in-house crews, who are all professionals, dedicated, and skilled in their craft. With us working on your construction project, you can expect on-time completion of projects, guaranteed outstanding workmanship, and the lowest rate possible.
Residential and Commercial Construction Works
As a versatile and seasoned company, we are highly capable of handling residential and commercial construction works or projects for our valued clients. For residential properties, we can take care of outdoor living installation, landscaping, drainage and grading, and many others. Meanwhile, you can hire us to handle driveway and walkway installation, construction of privacy fencing, sodding, and tree removal. We can design and build stunning patios, pergolas, decks, retaining walls, fences, and other masonry pieces. We guarantee to construct these amenities following your design specifications and using only the finest materials and supplies available to us.
Long-lasting and Attractive Structures Guaranteed
One thing that we can assure our clients is that all the landscape structures that we create are built to last a lifetime. We know well just how much money our clients spend to have a landscape that's complete with amenities that ensure a comfortable and fun stay. With this, we always strive to build landscape structures that are tough, functional, and beautiful.
For more than two decades, our company has maintained a high level of proficiency in landscape installation and construction. Our work quality has always been exceptional, hence earning us the trust of our clients. For us, luck has no room in our work, so we meticulously plan and implement our design-and-build blueprint from start to finish. The results are outdoor amenities that are truly world-class.
Additionally, we offer outstanding design options to property owners who want their landscapes to stand out. We're aware that design is a key consideration that determines the overall appeal of any landscape feature, so our designers take great care of drafting the designs of amenities. Meanwhile, our construction services are sought-after by many clients in PA because of our reasonable pricing. In fact, many clients point out our low rates as the deciding factor in choosing our offered services.
So please connect with us today, and let us take care of all your construction needs!
We at Piracci's Landscaping, Inc. will utilize our strong construction background to bring you endless possibilities for your property. We can build you a custom deck to adjoin into a patio or stand-alone. Perhaps you would like to fence in the yard, or just replace some porch or deck railings with new maintenance-free ones. Whatever your needs are we at Piracci's can help you achieve the completion of your project from start to finish.